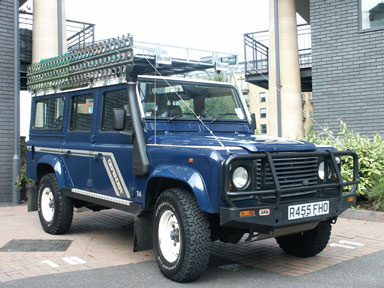 Africa Overland
After years of planning this expedition is finally taking shape thanks to the support of my previous employers, LVS, who made me redundant, thus making this trip possible.

The vehicle is now almost fully equipped and includes a fridge-freezer, shower, electric filtration plant, a compressor for re-inflating tyres in the Grand Erg, a roof tent, and of course a 240v supply for running the hairdryer.

At the moment I'm looking for a couple of others to join me, and if you've come to this site hoping to find out more about the trip follow this link (when I've added more info). In the meantime you can always mail me...